If you offer children fun and love, they'll respond.
-Rosalie Moscoe
MEET ROSALIE MOSCOE!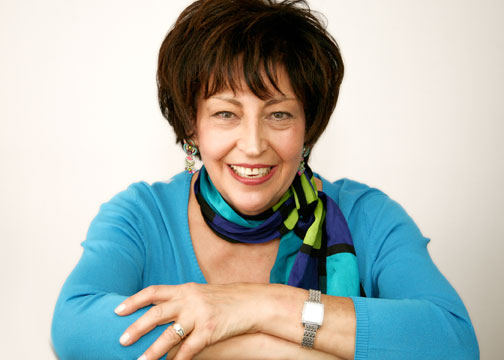 For 23 years, (1970 - 93) Rosalie Moscoe was dedicated to working with children through the arts.  She has been keenly involved in personal growth, especially through the study of the arts, psychology, and health issues. Her perceived mission was to make kids feel good about themselves; to help them build self-confidence and empowerment through musical themes. She recorded 5 children's albums and was nominated for two JUNO (Canadian Music) awards, 3 albums with the duo Jim and Rosalie and 2 albums as Rosalie.
THEATRE  PERFORMANCES
Through both her career as part of the duo and later as a solo artist, she performed across Canada in large venues such as the Arts and Culture Centres across Newfoundland and venues in Labrador, Rebecca Cohn Theatre, Halifax, N.S. Ontario Place, Markham Theatre, Minkler Auditorium, Convocation Hall, Harbourfront, Toronto,  Astrolab Theatre, Ottawa, Provincial Museum, Edmonton, Alta, Wright Theatre, Calgary, Banff School of Fine Arts, Keyano College Theatre, Ft. MacMurray Arts & Culture Centre. She also appeared as a guest singer on many television children's programs and telethons, on radio shows, and was featured in newspapers across Canada.
SONGWRITING/PUBLISHING
Original music and lyrics for 26 published (recorded) songs for children and more than 30 unpublished.
Listen To Me,

Jim & Rosalie

At the Music Factory,

Jim & Rosalie

Songs In Action,

Jim & Rosalie

Rosalie's Greatest Hits,

Rosalie Moscoe

Rosalie's Time Machine & Lullabies for all Time,

Rosalie Moscoe

I Love to Sing with Jim & Rosalie, Music and Activity book, published by Frederick Harris Music Company,

Songwriters: Jim Duchesneau, Rosalie Moscoe, Workshop section, Jean Harrison
JUNO NOMINATIONS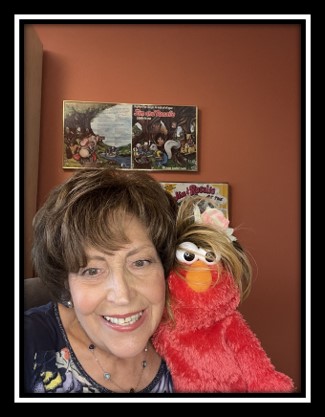 * Best Children's Album, two Juno award nominations in Canada, 1981 and 1982 
Listen to Me, Jim and Rosalie '81 
At the Music Factory, Jim and Rosalie '82
*Best Children's Artist, Best Album and Best Children's Music Video, three nominations for Funky Kids Radio Global Children's Entertainment Awards, 2022
WORKSHOPS FOR TEACHERS:  from l980 - l99l
"Self-Expression through Music" - Teaching teachers how to use music, movement, drama, and visual art, within the curricula.

Keynote Performance for Nova Scotia Teachers' Primary Educators Conference

Performance and Workshops for Faculty of Education, University of Western Ontario, London, ON. 

Conference for Parents and Teachers, Lethbridge, Alberta 

Dufferin Peel Board of Education Conference, ON

Durham Board of Education, ON

York University, Faculty of Education, ON

Western University, Faculty of Education, ON                                                                                                  
RADIO AND TELEVISION APPEARANCES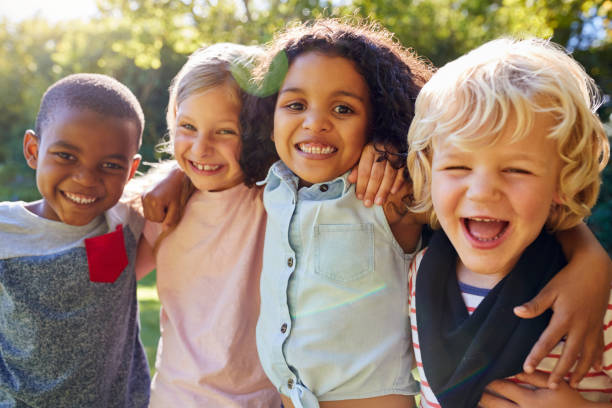 TV: Canada A.M., CTV, Global T.V. Noon Day News; What's On, London CFPL; Children's Hospital Telethon, CFTO, Toronto 3x: Variety Club Telethon; CBC TV, Bob McLean Show, Toronto; CBC TV, Syndey, N.S; Elizabeth Clark Show CFMT; Toronto, Morning Show; CHCH, Hamilton: Early Morning Show, Barrie; CKVR 2x; News At Noon, Bob MacAdorey Show; Global Toronto; Morning Break, London, CFPL 2x: Harrigan Show, Kingston; CKWS, CKCO; Romper Room Kitchener; Uncle Bobby Show, CFTO, Toronto
RADIO: CFRB Radio; CHAY FM Radio; CBC Radio, Peter Zosky Show
TEACHER/INSTRUCTOR                                         
For Adults

: Sheridan College, Oakville, ON; Instructed E.C.E. undergraduates at the Early Childhood Education Program - taught 16 wk. Music for Children Course, 1979

For Children:

1970 - 80. Before her recording and professional performing career, Rosalie also performed, taught, or gave music and creative movement classes in intimate settings at libraries, and in elementary schools, in the classroom, as well as at day camps and nursery schools, i.e. North York Public Libraries, Holy Blossom Nursery School, King Valley Day Camp, Hillcrest Progressive Day Camp.                                     
MUSIC & ARTS RELATED EDUCATION, TORONTO
Voice Study, Toronto
Bill Vincent, Voice & Company - 12 years

Rosemary Burns, Royal Conservatory – 1992 and 1993

Other private studies - 5 years  (Rochelle Starkman, Paula Shear Coaching)
Orff Music Program, Level 1, Toronto                    
Theatre Technique Study, Toronto

Seneca College - Improvisation (Second City style) Seneca College, Toronto

Improvisation I - l year; Improvisation II - 2 years

T.V. coaching - Kim Todd
Writing Study, Toronto
 

Journalism, Seneca College Toronto 1982 

Creative Writing, York University, Toronto 1974

Song Writing classes, Long & McQuade, Toronto, 1975
Dance, Guitar and Movement Study, Toronto
 York University, Creative Dance, Creative Writing
 Koffler School of Dance, J.C.C. Creative Dance 

 Brodie School of Music and Modern Dance – Guitar and Dance

 The Alexander Technique, (The Mitzvah Technique) postural alignment

 Aerobic Waves Dance Studio - '88
ROSALIE'S WORK AS AN AUTHOR, SPEAKER, NUTRITIONIST
After her difficult decision to leave the music industry, Rosalie returned to school to pursue her other passion - health and wellness. She studied Workplace Wellness and Health Promotion at Centennial College in Toronto and graduated in 1995. She also pursued the study of nutrition at the Canadian School of Natural Nutrition and graduated in 1998. Rosalie taught a 16-week course on Stress Management at Centennial College in 1998.
As a speaker in the workplace for companies, the government, and the community, Rosalie gave workshops and keynote addresses on stress relief, wellness, and nutrition for 20 years (1995 – 2015). She also served as a registered holistic nutritionist for 18 years, (1998 - 2016,) giving one-to-one nutritional consulting for patients of three medical doctors. Rosalie is a published author on Amazon.ca/.com for her print and eBook: Frazzled Hurried Woman! Your Stress Relief Guide to Thriving. . .Not Merely Surviving (Revised Edition). For more information: https://www.amazon.ca/Frazzled-Hurried-Woman-Thriving-Surviving/dp/0988013800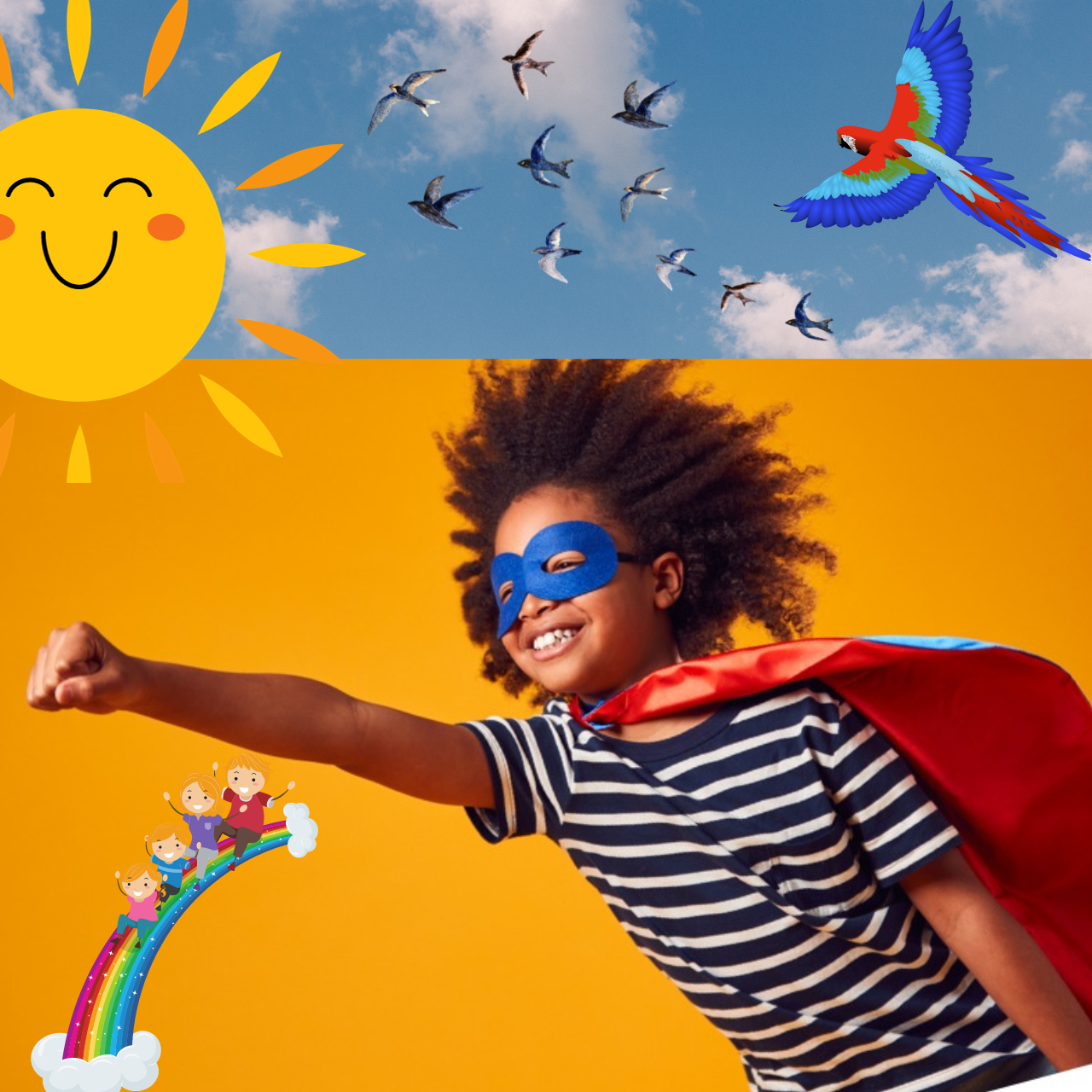 MUSIC VIDEOS FOR CHILDREN
www.YouTube.com/@rosaliekidsmusic – over 35 music videos she created from her recorded songs. In 2022, Rosalie brought her music to the digital world. And she participates in Instagram, Threads, Facebook, as well as on YouTube (over 35 music videos created from her songs). 
Newspaper Quotes from Rosalie's Shows
The Toronto Star: A Song in Her Heart, by Lindsay Scotton
Rosalie Moscoe first started singing for children (with her ukulele) at her daughter's nursery school where she discovered music's power to reach and teach children. After more than 20 years as a professional children's entertainer, Moscoe is still impressed by the way children
react to music. According to Rosalie: "The songs I wrote come from aspects of children's lives,often from my own childhood, and from my own children's lives as well when they were young. Kids love to move; kids love drama and love to have their imagination sparked.
Brampton Times: Children's Entertainer Rosalie SRO for twelve Brampton shows
Rosalie Moscoe chose Brampton to kick off her solo career, and it turned out to be a wise choice.All 12 of her shows at the Lester B. Pearson theatre were sold out. "There's a lot of songs about self-concept; a lot of my songs are about feelings and feeling good about yourself – things that happen to children from their point of view," she says. "I try to touch on things that are really fun for kids." "I can only be who I am. I'm a joyful person and I bring that joy to the stage (and my albums.)"
The Toronto Star: North Edition, Neighbors, by Brigid Kelso : Performer loves the spirit of young audiences
Rosalie Moscoe loves children. She loves their imagination and their creativity. That is what inspires the North York children's performer to write and sing songs for them. She finds she enjoys working on her own. Moscoe taught music to preschoolers, first as a volunteer in nursery schools, then taught classes at libraries and day-camp music programs, (then as a teacher at Sheridan College for ECE undergraduates.) She finds that experience helps her control the audience. "Performing is different from teaching, though. You've got to be bigger than life to capture the kids' attention. I've never competed with anyone else. My show is unique."
Markam Economist & Sun by Alain Shackleton: Children's performer Rosalie Moscoe promotes a positive attitude for kids.
Her shows at Markham Theatre had the kids up dancing in the aisles. She started working with pre-schoolers and extended her reach to elementary school students as well. Moscoe said she puts a lot of thought and time into the performances (and songs) she presents for the children. Her show had kids up dancing in the aisles. "I try to build up kids' self-esteem and let them know they can do things if they try".
Niagara Falls Review: Kids: A great crowd but tough critics
Moscoe looks at life through the eyes of her audience and invites them to enter a world of music and humor during her shows. They're always willing to go along for the ride. Children love the concept of time-traveling, Moscoe has discovered, and it's one of the show's highlights and it is featured on her Imagination Station album. Like all her material, Moscoe balances entertainment with education, but she knows her limits.  Children don't want to be overloaded with messages; she refuses to exploit the emotions of her audience.
The Brampton Guardian, Entertainment
We believe in audience participation, said Moscoe, a mother of two kids herself who also sports an extensive background in teaching music to pre-schoolers. The animated performances and tot-oriented pop music has been delighting kids across the country. They had children clapping
their hands, pinching their noses, and driving imaginary cars during the hour-long fests. The kids were caught in a musical trance enjoying themselves in the company of their peers with little thought of the (warm) weather outside.
The Sault Star, by Rob Bostelaar of The Star
"Such celebration is contagious, especially when the musicians make it clear they are happiest when the audience is at its loudest. They establish an immediate rapport because their music is a child's exploration of the joys and frustrations of life, ranging from the embarrassment of
such things as "humungous feet"…Unlike the records of many children's entertainers, the instrumentation (on their albums) goes beyond the customary strumming guitars. You hear bass lines, lead guitar riffs, and bluesy piano.
The Examiner, serving Barrie and Simcoe County: Parents have no time to twiddle
Many times, the parent who accompanies the kids to children's shows ends up twiddling their thumbs throughout the entire event. Such was not the case at the Toronto duo's show. For as often as not, the parents got into the act too. "We like to give them (the kids), something to do
in the songs, whether it's singing or some physical action"…The performance not only kept the kids enthralled for an hour, but it also kept the parents entertained as well.
The Cambridge Reporter
When Rosalie Moscoe was a little girl, she loved to take her place in the limelight in front of her friends. And now, years later, she still loves to perform, and her audiences are still youngsters. "I've been into it since I was born - dance lessons, music lessons, ukulele, guitar, acting, voice,"
she said. "It's in my blood – my mom and I used to act together. "I seem to be able to let loose and have fun in front of kids." "The kid in me seems to come out." Shows are mainly her original music that gets kids jumping in their seats and singing along, she said.